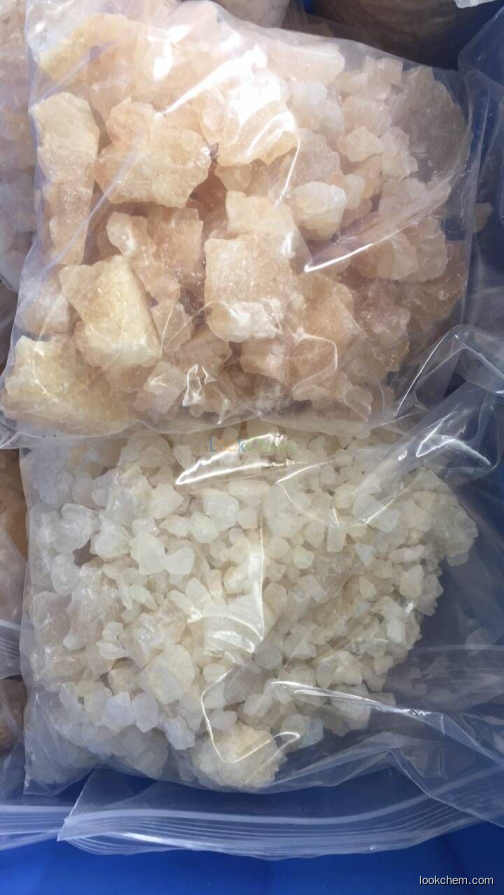 China Supplier high purity best price NPVP N-PVP Crystals CAS NO.3102-87-2

Keywords
N-PVP
NPVP
N-PVP 3102-87-2
Quick Details
ProName: China Supplier high purity best price ...
CasNo: 3102-87-2
Molecular Formula: C20H27FN2O3
Appearance: Crystals
Application: Mainly used in research in treatment o...
DeliveryTime: 3 Days
PackAge: Aluminum foil bag packaging
Port: shanghai WUHAN
ProductionCapacity: 100 Kilogram/Week
Purity: >99%
Storage: A cool, ventilated, dry place
Transportation: Delivery by EMS;DHL;FEDEX;UPS;TNT
LimitNum: 5 Gram
Superiority
Description
1,4-Benzenediamine,2,3,5,6-tetramethyl- Specification
The CAS register number of 1,4-Benzenediamine,2,3,5,6-tetramethyl- is 3102-87-2. It also can be called as Diaminodurene and the IUPAC name about this chemical is 2,3,5,6-tetramethylbenzene-1,4-diamine. The molecular formula about this chemical is C10H16N2 and the molecular weight is 164.25. It belongs to the following product categories which include Fluorenes, etc. (reagent for high-performance polymer research); Functional Materials; Reagent for High-Performance Polymer Research and so on.
Physical properties about 1,4-Benzenediamine,2,3,5,6-tetramethyl- are: (1)ACD/LogP: 1.16; (2)ACD/LogD (pH 5.5): 0.45; (3)ACD/LogD (pH 7.4): 1.13; (4)ACD/BCF (pH 5.5): 1; (5)ACD/BCF (pH 7.4): 4.24; (6)ACD/KOC (pH 5.5): 20.08; (7)ACD/KOC (pH 7.4): 96.46; (8)#H bond acceptors: 2; (9)#H bond donors: 4; (10)#Freely Rotating Bonds: 2; (11)Polar Surface Area: 6.48Å2; (12)Index of Refraction: 1.594; (13)Molar Refractivity: 54.02 cm3; (14)Molar Volume: 159 cm3; (15)Polarizability: 21.41x10-24cm3; (16)Surface Tension: 43.9 dyne/cm; (17)Enthalpy of Vaporization: 55.14 kJ/mol; (18)Boiling Point: 310.6 °C at 760 mmHg; (19)Vapour Pressure: 0.000595 mmHg at 25°C.
Uses of 1,4-Benzenediamine,2,3,5,6-tetramethyl-: it can be used to produce 1,4-bis-(2,5-dimethylpyrrol-1-yl)-2,3,5,6-tetramethylbenzene with hexane-2,5-dione at heating. This reaction will need reagent conc. HCl and solvent ethanol with reaction time of 1 hours. The yield is about 62%.
When you are using this chemical, please be cautious about it as the following:
This chemical is irritating to eyes, respiratory system and skin. It is limited evidence of a carcinogenic effect. When you are using it, please wear suitable protective clothing and do not breathe dust. In case of contact with eyes, rinse immediately with plenty of water and seek medical advice.
You can still convert the following datas into molecular structure:
(1)SMILES: Nc1c(c(c(c(c1C)C)N)C)C
(2)InChI: InChI=1/C10H16N2/c1-5-6(2)10(12)8(4)7(3)9(5)11/h11-12H2,1-4H3
(3)InChIKey: WCZNKVPCIFMXEQ-UHFFFAOYAX
(4)Std. InChI: InChI=1S/C10H16N2/c1-5-6(2)10(12)8(4)7(3)9(5)11/h11-12H2,1-4H3
(5)Std. InChIKey: WCZNKVPCIFMXEQ-UHFFFAOYSA-N
Details
Company Information
HK Vast Medicinal Chemistry Int'l Group Limited, The factory covers an area of 120000 square meters. It is a high-tech enterprise which integrates scientific research, production and trade. Currently, our factory has excellent equipments, strong technical force, advanced production technology and perfect testing methods. The products have won a good reputation in chemical-related fields at home and abroad.
We currently have the fine chemicals, pharmaceutical raw materials and intermediate products. All our products have passed the ISO 9001:2008 quality management system certification. And our company was named High-tech Enterprise of Shanghai and Shanghai AAA Grade Contract Trustworthy Enterprise. We adhere to the guidelines of "better branded, best services, high-efficient work and reliable credibility" all the time. Guided by the world trend of the development of medicine and chemical industry, we constantly develop the advantageous varieties at home and abroad. Our products have been produced with CP, USP, EP, JP and other standards. In order to meet the market demand, our company has successively built research and development centers, large and medium-sized production workshop and auxiliary workshop, making the product quality on a new step.
  At present, with the high quality products and best services, our market has arrived in more than 30 countries and regions, such as Canada, Russia, Spain, Turkey, Egypt, USA, Russia, Vietnam, South Africa etc.. Products are widely used in petroleum, chemical, pesticide, medicine and other chemical industry fields.
  Looking forward to the future, we are full of confidence to build the company into a "first-class facilities, management innovation, significant efficiency" enterprise. We have the ability to do a long-term, stable and good cooperation with Home and Abroad.
We warmly welcome international friends, enterprises and groups to communicate and cooperate with us, seeking common development.